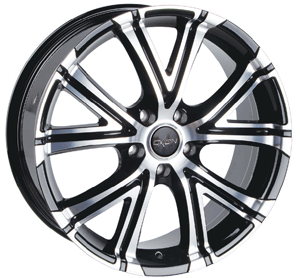 If you want some eye-catching wheels on your 4×4, take a look at Oxigin alloys. Established in Germany in 2001, Oxigin is now venturing into the UK market, and its full range of high-quality wheels is available throughout the country.
The alloys offer a high degree of aesthetic appeal, but they also help to reduce weight and improve performance – both on- and off-road.
Whether customers opt for the flamboyance of the polished or body-coloured styles or the more reserved charm of the classic range, there is likely to be an Oxigin wheel to suit most tastes. Available in any size from 17 to 22 inches, the wheels are suitable for most makes of 4×4 and feature a special acrylic coating that helps keep them looking fresh.
Prices start at £129 per wheel. Visit www.oxigin.co.uk to find a stockist near you.