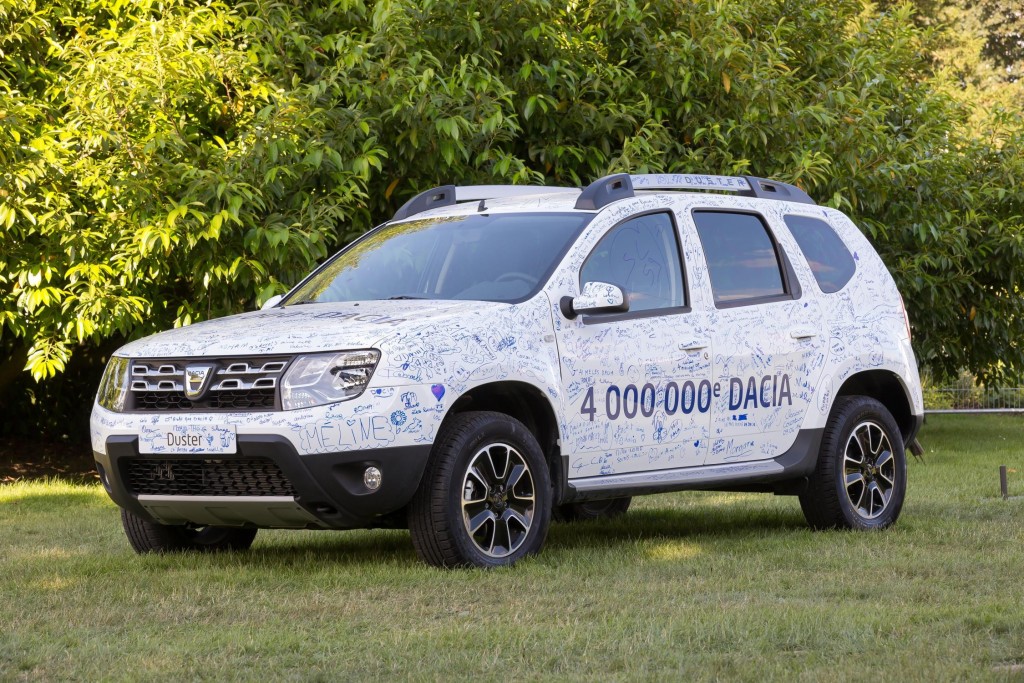 Dacia continues to grow, selling its 4 millionth vehicle and setting a new record in its young history. This milestone was celebrated with the Dacia community at its annual picnic on Sunday at Domaine de Courson in France. With his purchase of a Duster, Denys Charrasse became the brand's 4 millionth customer and, in turn, a part of Dacia's history. Mr Charrasse was welcomed and celebrated at the Dacia France Picnic by more than 11,000 participants at the event, who had the opportunity to sign a commemorative Duster prepared for the occasion.
In the UK, Dacia regularly outperforms much larger and well-established brands in its segment thanks to strong Sandero, Duster and Logan MCV sales, with over 78,000 Dacias sold in the UK since its launch in April 2013.
The eighth edition of Dacia's yearly picnic was again a great success. Customers and their families enjoyed a day full of events such as volleyball, football, sailing, photo booths and workshops. Dacia organises these events across the world to thank its enthusiastic customers and ever-growing community.
Dacia UK's Dacia Day for owners will take place on 13th August at Bruntingthorpe.