Formerly the Property of Oscar Winner Rex Harrison, 1943 Ford GPW Jeep, for Sale with H&H Classics at the Imperial War Museum, Duxford, September 8th Estimate £25,000 – £30,000
This WW2 survivor, formerly the property of Oscar-winning actor Rex Harrison. still retains many genuine WW2 parts. It comes up for sale for an estimate of £25,000 to £30,000 with H&H Classics at the Imperial War Museum, Duxford, on September 8th.
It is understood to have served with the 6th US Armoured Division in World War 2 and finished its war in Italy. It subsequently became the property of Rex Harrison, the Oscar-winning film star who played Professor Henry Higgins in 'My Fair Lady' (Lerner and Loewe's great musical masterpiece) and Dr John Doolittle in 'Doctor Do Little'. Copies of Italian paperwork and a logbook relating to Rex Harrison's ownership, two images with Rex Harrison in the Jeep including one depicting himself and Rita Hayworth accompanies the vehicle.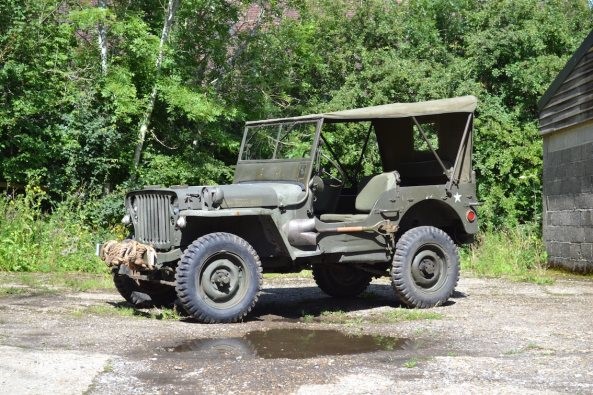 Paul Cheetham of H&H Classics comments: "We are delighted to offer such an iconic WW2 Jeep with its links to the film world. Professor Henry Higgins it seems had an appreciation for tough and robust qualities, be it in vehicles like this Jeep, or indeed the Cockney character of Eliza Doolittle in My Fair Lady."
It has been subject to a full service and mechanical fettling in July 2021.
Arguably more iconic than a Sherman Tank or P-51 Mustang, the Jeep is for many the definitive WW2 vehicle. Equipped with a torquey L-headed 2.2-litre engine driving all four wheels via a three-speed manual box and two-speed transfer case, the tough, go-anywhere four-seater did its job exceptionally well. By the end of the war, 647,870 Jeeps had been produced – 281,448 of which were manufactured by Ford.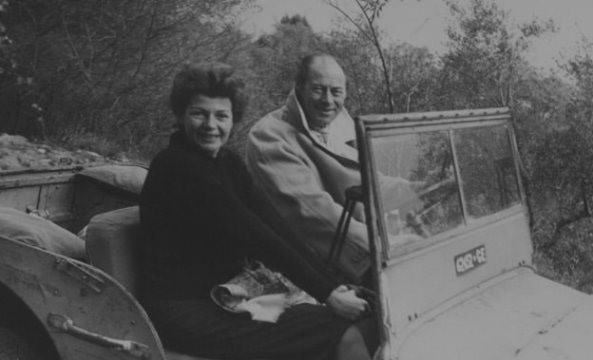 This 1943 example of the Ford GPW is thought to have ended its war in Italy after the end of hostilities, being registered 'GE 62652'. The Jeep is subsequently understood to have been painted in Green over the original paintwork, which is being carefully removed in areas and revealing the original wartime painted decals.
The Ford GPW still retains many of its genuine WW2 features including the body-tub, front bumper, early bonnet, combat wheels shod with Firestone Bargrip tyres, very scarce lubrication bags, rare USA shovel and the canvas and frame are thought to be original too. Fitted with a period Willys MB unit (with engines commonly changed during WW2), the GPW has been subject to a 12-volt conversion.
Incorrectly declared as manufactured in 1947 by the DVLA, 'XBV 227' will be supplied with a letter from the IMPS (Invicta Military Preservation Society) and MVT (Military Vehicle Trust) stating the correct date of manufacture as 1943 for the DVLA rectification.
Imported into the UK in 2015, the Ford GPW will have  UK-plates in time for the sale. and a current V5C. It has been the subject of much mechanical fettling in July 2021 including engine and ignition system service, a new master cylinder, fuel system flush and new points, plugs and condenser.